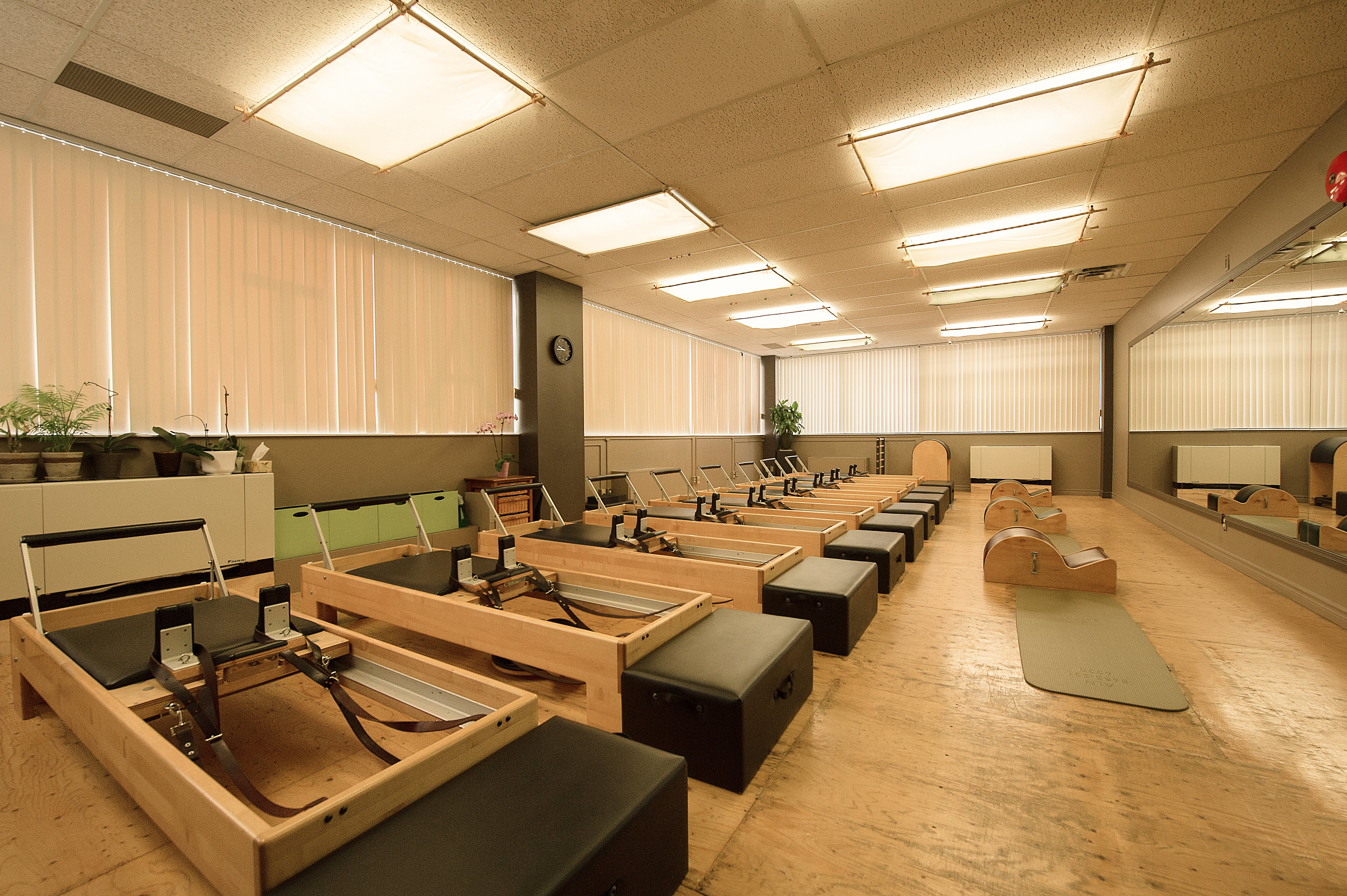 We offer a variety of Pilates classes and even more! At Sagrario Pilates Studio we believe that transformation is attained through mindfulness and movement. We use a variety of methods such as Classic Pilates, Fletcher Pilates, Stott Pilates, and Alexander Technique. Our instructors come from various backgrounds and provide the most unique Pilates experience in Toronto.
Reformer

Reformer classes require the usage of the reformer designed by the innovator of pilates, Joseph Pilates. The reformer is a piece of equipment which allows for endless variations of movement and exercises. The reformer utilises spring resistance and body weight to target singular or multiple muscle groups.
Mat
Mat classes are performed on a mat in prone or supine position. It heavily emphasizes on bodily control during exercise. For beginners, mat classes provide the foundation to Pilates and is the recommended starting point. Advanced students use mat classes for full body exercises beyond reformer classes.
Pilates+
Pilates+ classes combine the usage of the reformer, mat, and other equipment to deliver a complete body challenge. Pilates+ utilises the versatility of the reformer, control of Mat classes, and added intensity of equipment such as light weights. These classes are geared towards intermediate or advanced students with a solid foundation in Pilates and are looking for a highly challenging workout.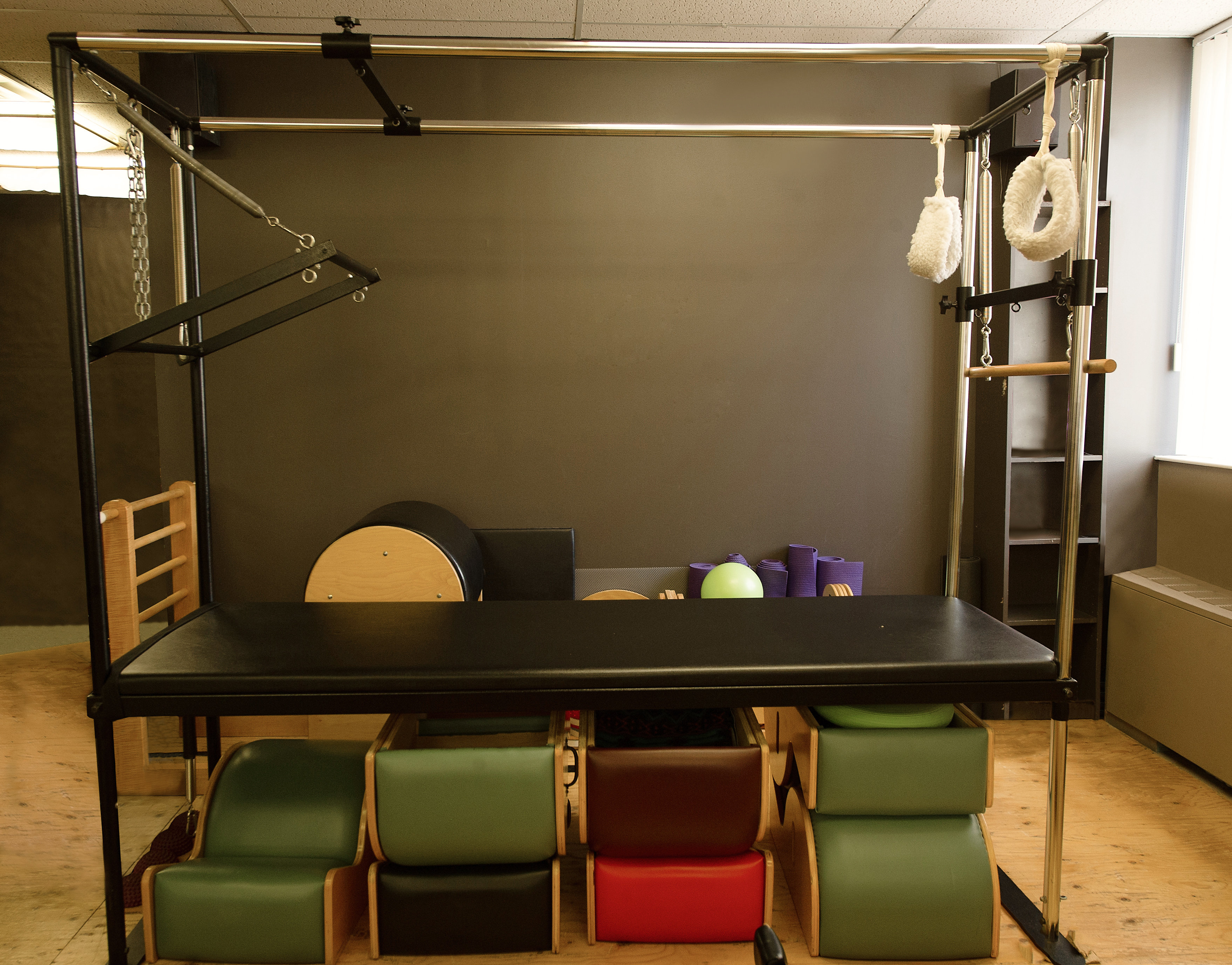 Stretch
Stretch classes are performed on the mat and emphasises the importance of postural alignment. They target ailments from long term sedentary behaviours such as sitting and computer work. Through a series of head-to-toe stretches, we open the body to allow for postural and flexibility improvements. Stretch classes focus on lengthening tight muscles and easing stiffness within the body.
Conditioning
As a supplement to our pilates program, our conditioning classes offer a challenging but low impact, non-aerobic workout. This regime targets your abs, back, arms, and legs. We utilise equipment such as 2-4 pound weights, elastic tubing, and exercise balls.
Pilates for Ballet Dancers
Our studio is proud to introduce our newest class; Pilates for Ballet Dancers. This class is an intense workout for dancers focusing on core engagement. As the core is the immediate connection between the upper and lower body, it is important for a strong core in order to perform at your peak. As many ballets dancers are familiar with, there are not many exercises in classical dance which allow for the development of the core. A weak core causes for other muscles such as the hip flexors and lower back extensors to be overused which creates cause for injury. Our class allows for ballet dancers to actively train and develop their core which correcting imbalances and improving flexibility.