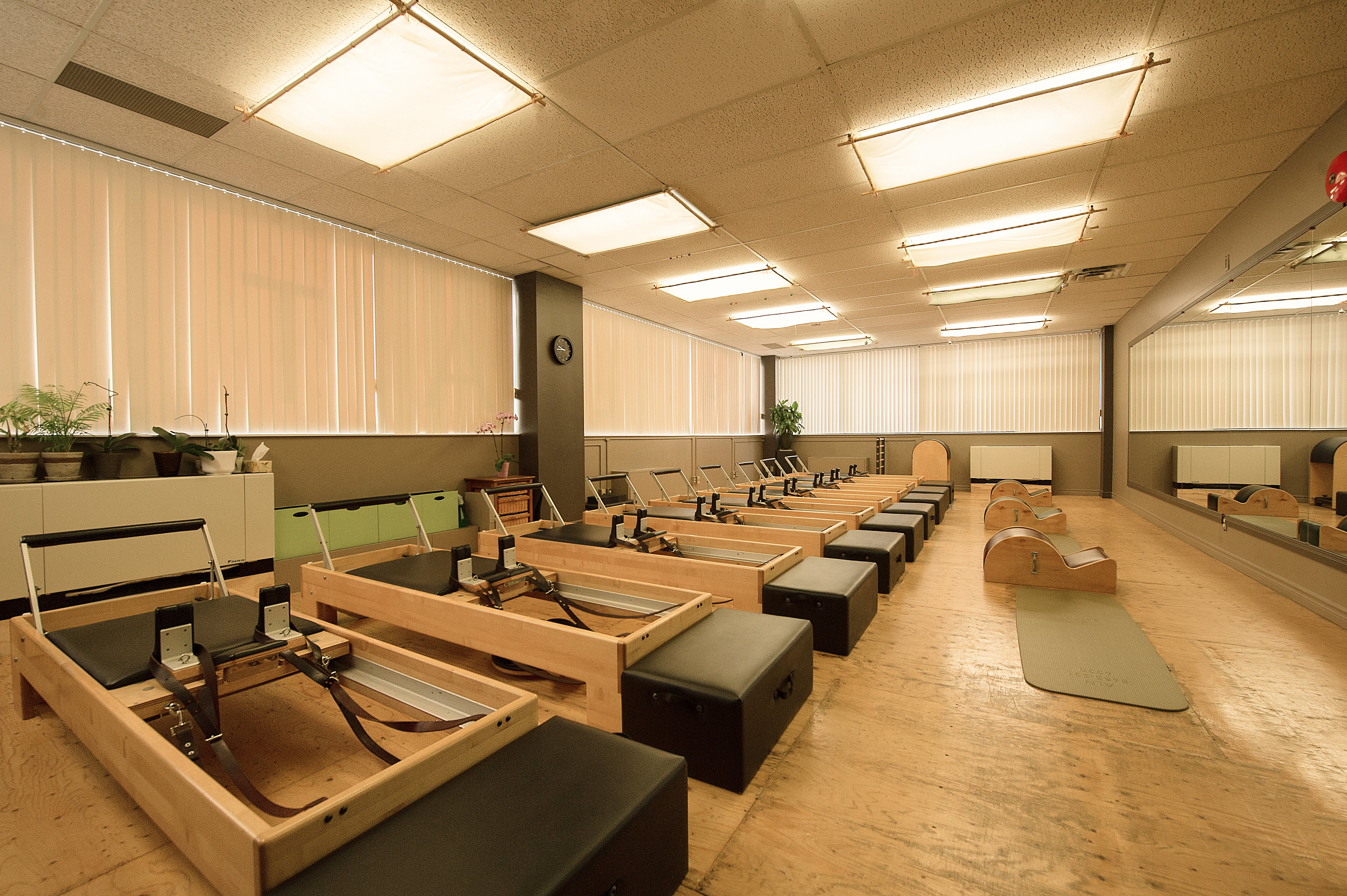 We offer a variety of Pilates classes and even more! At Sagrario Pilates Studio we believe that transformation is attained through mindfulness and movement. We use a variety of methods such as Classic Pilates, Fletcher Pilates, Stott Pilates, and Alexander Technique. Our instructors come from various backgrounds and provide the most unique Pilates experience in Toronto.
Reformer

Reformer class uses the reformer machine, invented by Joseph Pilates. This equipment uses springs to provide the body with resistance. If you want a nice butt, flat abs, great posture, strong arm muscles, and to feel like a million bucks this is the class for you!
Mat
You will love Mat class because it is performed lying down! The exercises were put together brilliantly by Joseph Pilates and they help our muscles get stronger, longer, and more flexible.
Pilates+
Pilates+ classes combine the usage of the reformer, mat, and other equipment to deliver a complete body challenge. Pilates+ utilises the versatility of the reformer, control of Mat classes, and added intensity of equipment such as light weights. These classes are geared towards intermediate or advanced students with a solid foundation in Pilates and are looking for a highly challenging workout.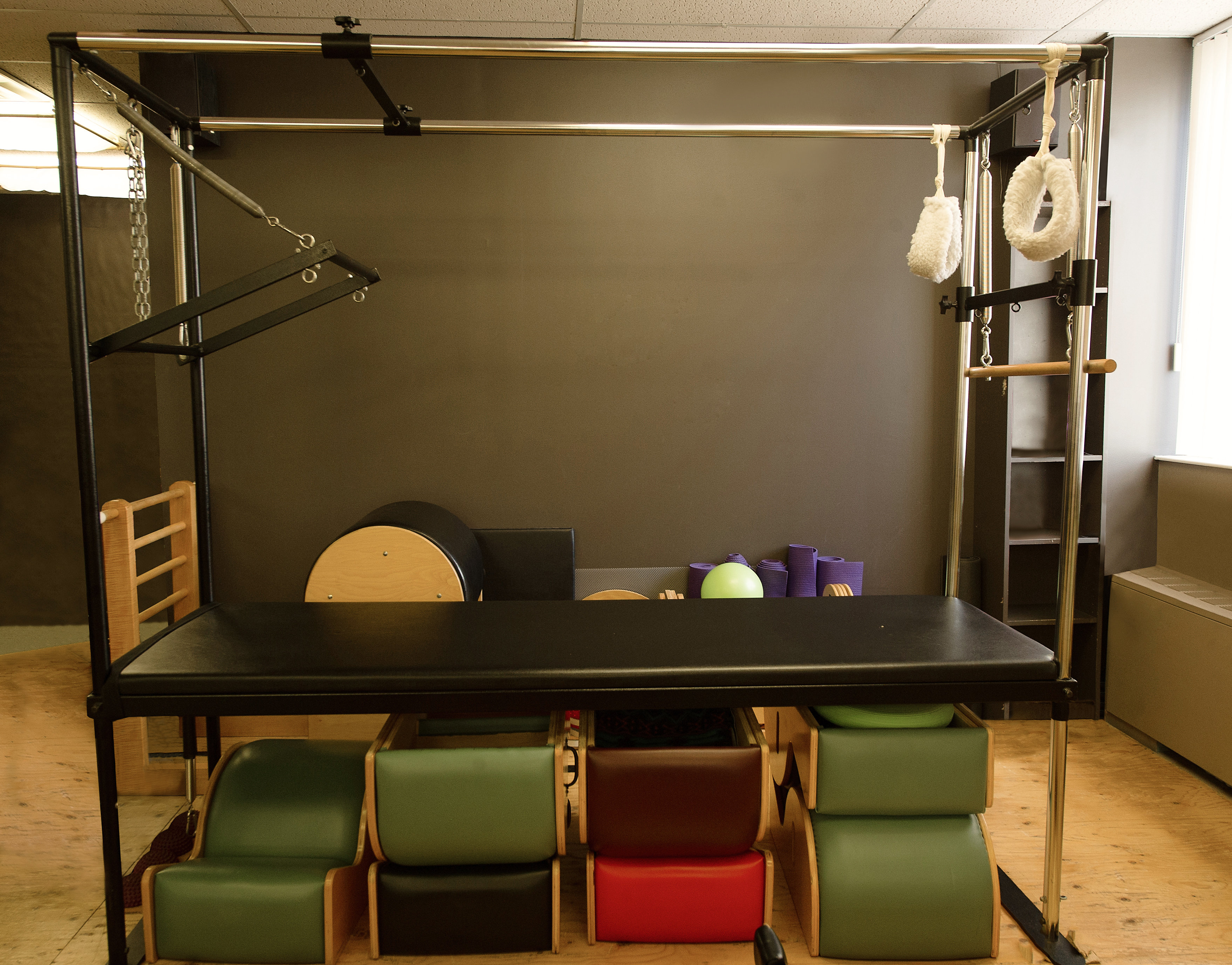 Stretch
An "easy" and relaxing class to soothing music. Over the course of one hour we find ways to loosen tightness in interesting and creative ways. You will leave with newfound flexibility and positivity!
Conditioning
This is a hard class, but it is also loads of fun! We listen to current music and we discuss the latest political dramas. We use tubing to work the arms and some weights for the legs. While we solve the problems of the world we also work the abdominal muscles.